Details

Written by SIGHUP
Category: Official Robotech News
Published: 22 April 2009
Hits: 8186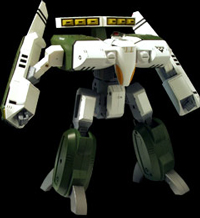 At long last, after years of demand from fans, Toynami is proud to announce the second release in the Robotech Masterpiece Collection: The Beta Fighter!

Limited to a production run of only 10,000 pieces, the Masterpiece Beta Fighter is designed to link up with the Masterpiece Alpha Fighter. This second volume features the Green Beta Fighter only seen in the first episode of Robotech: The New Generation, with a unique head design to match the Green Alpha Fighter. Volume 4 to follow, featuring the black Shadow Beta Fighter.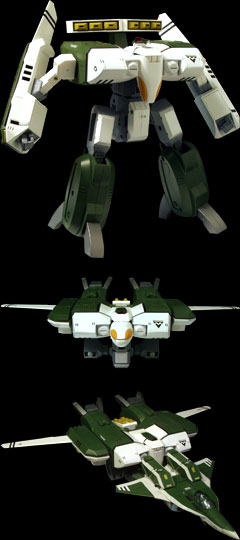 At long last, after years of demand from fans, Toynami is proud to announce the second release in the Robotech Masterpiece Collection: The Beta Fighter!

Limited to a production run of only 10,000 pieces, the Masterpiece Beta Fighter is designed to link up with the Masterpiece Alpha Fighter (sold separately). This second volume features the Green Beta Fighter only seen in the first episode of Robotech: The New Generation, with a unique head design to match the Green Alpha Fighter. Volume 4 to follow, featuring the black Shadow Beta Fighter.

Robotech.com customers also get an exclusive "pilot data" card containing stats and background info about Lunk!

EACH MASTERPIECE BETA FEATURES:
Unique head for Green Beta
Fully transformable 1/55 scale
Links up with Alpha in both Fighter and Battloid modes
Links with both Toynami's Alpha & Japanese Legioss
16.75 inch wingspan
10 inch Fighter mode length
4 inch Fighter mode height
9.5 inch Battloid mode height
9 inch Battloid mode width
5 inch Battloid mode length
16 inch combined Alpha-Beta length
2 pounds of sturdy diecast metal & plastic construction
Functioning cockpit and metal landing gears
Includes display stand and pilot figure
New character art by Tommy Yune