Official Robotech News
Details

Written by

SIGHUP

Category: Official Robotech News
Hits: 4680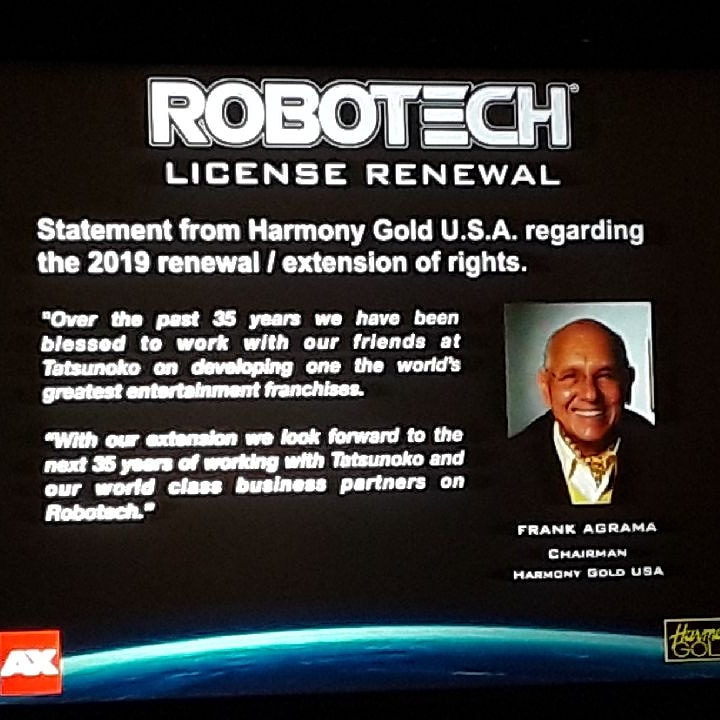 Finally some interesting news out ofthe ROBOTECH world. As the grainy picture from AX confirms (Thanks MEMO). Tatsunoko has renewed/extended their license with Harmony Gold through 2021 and beyond! There will be more ROBOTECH in the future folks! 
Details

Written by

SIGHUP

Category: Official Robotech News
Hits: 7720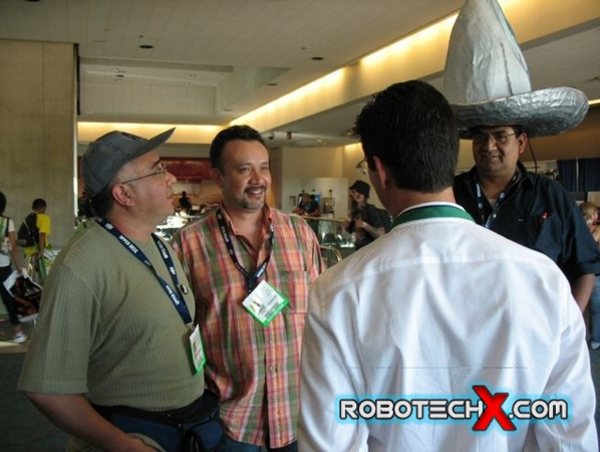 Jesus Barrero with Victor Covarrubias @ SDCC 2008 RTX Fan Table
The number one Latin American voice actor Jesus Barrero passed away on February 16, 2016 after complications of lung cancer at just 57 years young. Many of us who watched Robotech in Spanish as kids grew up with him as the voice of Rick Hunter. We at RobotechX had the distinct honor to have him as a guest at our first San Diego Comic Con RobotechX Fan Table in 2008. Thank you for making a part of my childhood memorable, you will be missed!
Details

Written by

SIGHUP

Category: Official Robotech News
Hits: 12762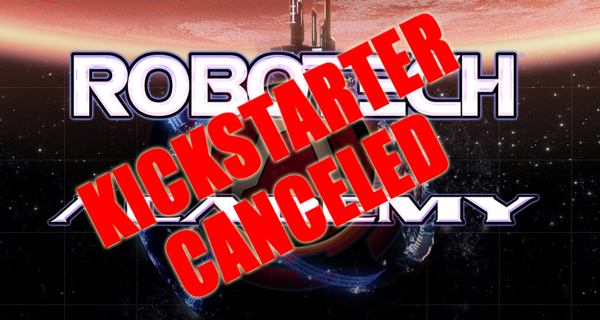 Its official, the Robotech Academy Kickstarter project has been canceled! With just a few days to go, the project unfortunately did not receive the necessary and desperate push from San Diego Comic-Con 2014 some were expecting. Thankfully HG knew when to call it quits. Ambitious from the beginning? Yes. The Kickstarter project was asking for half-a-million dollars. That's quite a bit of money. Was the KS just used as a tool to gauge the fans due to the lack of content? Or was it really just a project in its infancy without much content? Let's discuss some points. 
Details

Written by

SIGHUP

Category: Official Robotech News
Hits: 7293
Harmony Gold Goes To The Fans To Revitalize Celebrated Anime Series, Introduce A New Generation of Robotech
Los Angeles, Calif. - July 4, 2014 - During its panel at Anime Expo in Los Angeles today, Harmony Gold USA revealed a Kickstarter campaign for Robotech Academy, an exciting new animated series from the creators of the acclaimed anime series. Robotech Academy aims to thrill and entertain anime fans with an all new, action-packed 24-minute television pilot that will continue the legacy of the original animated series and bring the Robotech universe to a new generation of anime audiences. The Kickstarter for the pilot is now live and will run through August 7, 2014, with a funding goal of $500,000.
Read more: PRESS RELEASE: ROBOTECH ACADEMY SERIES TO BRING CLASSIC 1980S ANIME BACK VIA KICKSTARTER