Details

Written by SIGHUP
Category: News
Published: 07 July 2015
Hits: 6437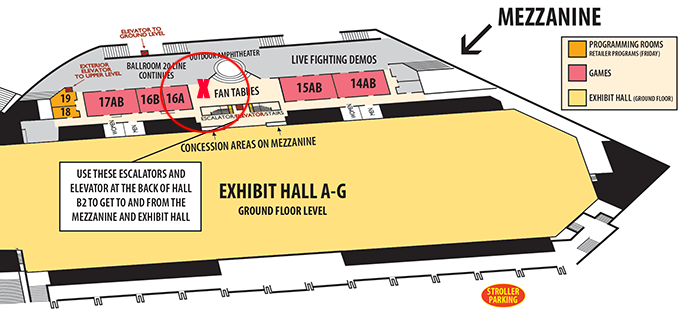 Once again members from Southern California will be setting up a fan table at Comic-Con. Take a break from the madness of the busy floor and stop by and say hi. We'll be announcing guests as the convention rolls on.

How do I get to the RobotechX Fan Table?

Its actually pretty easy to find us. Reference the map above and as you can see the Mezzanine level is at the very back-middle of the exhibit hall in between the gaming rooms. Don't be shy and stop on by. Hope to see you there.