In late 2007 a group of Robotech enthusiasts had an idea. They wanted to bring Robotech fans from around the world together on a site created as an alternative to the corporate website Robotech.com. In a nutshell, the site was to be fan-based: by the fans, for the fans. With creative liberties, the goal of RobotechX is to bring fans together on all aspects of the Robotech universe.
San Diego Comic Con International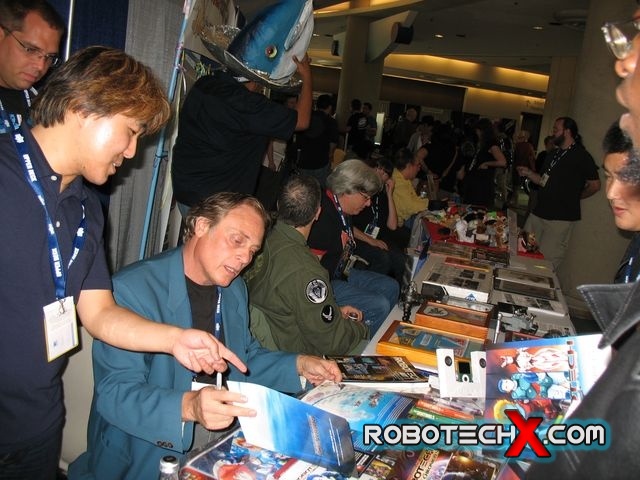 The first RobotechX fan booth was at the San Diego Comic Con International 2008. We had guests Carl Macek, Tommy Yune and Jesus Barrero meeting and greeting fans.
In 2009 we had our second year at Comic Con, this time with a few more fans and with the same guests as in 2008.
Link to us
Feel free to link to www.robotechx.com in any way you like. Below are some banners and images you may use to in your digital or printed media. Enjoy! Thanks for the love and support.