Details

Written by Chris
Category: Roboblogs
Published: 29 March 2009
Hits: 4789
Oh the joy of having children! Both of my kids (age 4 and 3) brought home a wonderful cold and were nice enough to share it with me. Since my class today is Clinical in the hospital i can't go and risk getting patients sick.
So here i am, I havn't posted much of my stuff although it isn't really that great at the moment. I have gotten some encouragement from people here (to get it from you guys is awesome as there is some amazeing artists on here)
I'm still pluggin away and have some other pics i can put up now. I enjoy the feed back, I don't usually see when i'm doing well or not as i think i spend too much time looking at other people's work and thinking i'm just not gonna get that good. :( bad habbit i know.
So as i sit here tearing up another box of tissues and trying to draw some take a look at what i've got and let me know what you think!
That car was my 57' Karmann Ghia with what i hoped was a Socal back ground, as that is where the guy who bought it went :((. Rick hunter on my Sketches post is still one of my best but these are all my own original and show what i hope is my improvements. :">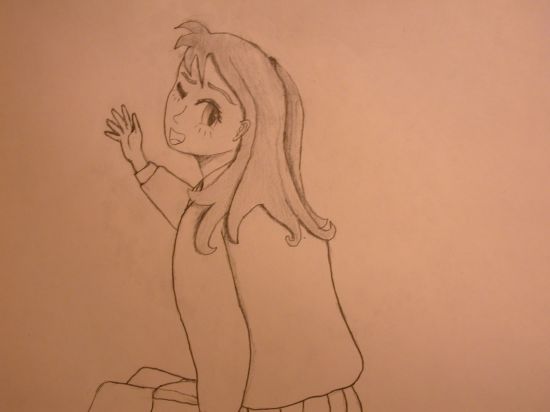 ;-)