Details

Written by SIGHUP
Category: General
Published: 12 June 2008
Hits: 19467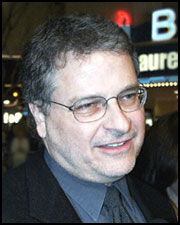 Good news for the fans! According to an article on chud.com by Russ Fischer, he received a call from a friend who has a reliable source telling him Lawrence Kasdan is the new writer for the Robotech Live Action movie. This is great since Kasdan has worked on films like Star Wars: The Empire Strikes Back and Raiders of the Lost Ark just to name a few.
There is sure to be more news on this in the coming days.