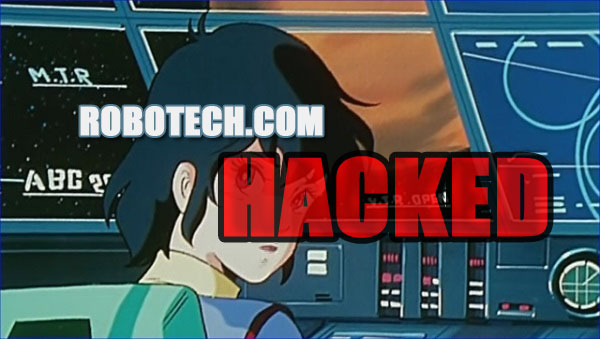 As many of you may already know -- via social media or email -- the corporate ROBOTECH.com website owned by Harmony Gold had a security breach. Where attackers managed to obtain usernames, emails, and passwords. Accroding to a mass email sent by Steve Yun, "no credit card information and other critical data" was compromised as the information was stored on apparently separate and more secure servers. This is not the first time this has happened, back in April of 2012 there was a security breach where it was believed account details might have been compromised. As always, the recommendation is to change your passwords if you were using the same one on Robotech.com as you were on other online services.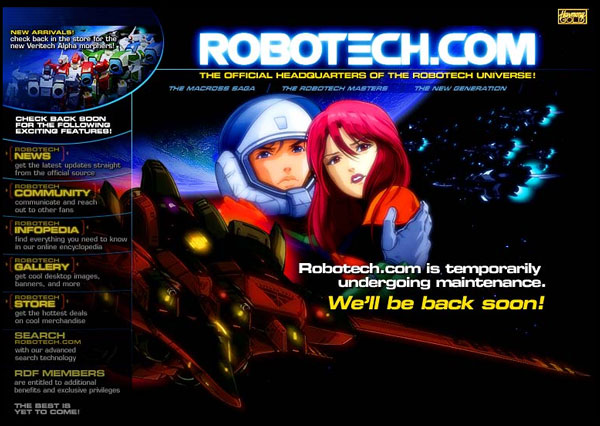 Robotech.com is temporarily undergoing maintenance. We'll be back soon!
Currently this is what you'll see if you visit Robotech.com. Many will agree with us when we say that it is definitely time for an update. Heck with Sony in the mix, maybe some funds will be thrown RT.COM's way and we'll have a more dynamic website. We can only hope. Or perhaps a too much of a coincidence that Sony buys rights. Sony has had security issues. RT.COM gets hacked? Probably just a coincidence. . .
Email from Steve Yun
Hi everyone

Unfortunately it looks like Robotech.com was hit by a security breach a few days ago. The attackers were able to access user accounts, email addresses and Robotech.com user account passwords, but credit card numbers and other critical data were not affected as they are not stored on our servers.

If you were using the same password on Robotech.com as you were on other online services, we strongly recommend that you change them immediately.

We apologize for the inconvenience and will have our website back up after some major updates.

In the meantime the Facebook page will keep you updated with all the latest Robotech news:

https://www.facebook.com/robotech

Steve Yun
Robotech.com
 Stay tuned for the latest updates.