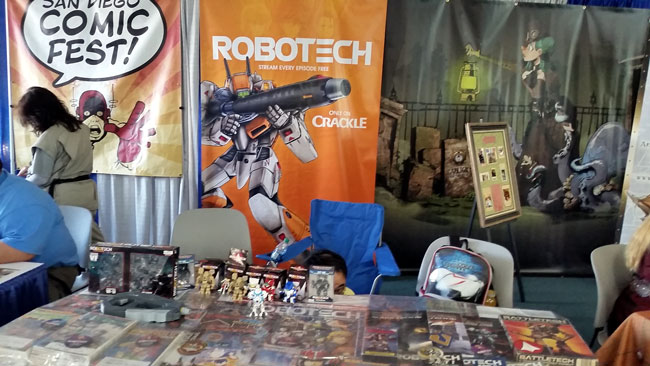 It is that time of the year again in Southern California, San Diego Comic Con International 2016! RobotechX will have our annual fan table at the Mezzanine Level MZ-09. Stop on by to take a break from all the floor walking. Chat up some Robotech trivia with MEMO and relax. 
ROBOTECH EVENTS:
Robotech: A Look To The Future
Thursday, July 21st at 8:15pm in Room 24ABC
Harmony Gold USA presents the latest developments in the Robotech universe, from awesome new products to the live action film in the works at Sony Pictures with the producers of 300 and the director of Furious 7
NOTE: Panel attendance in past years have been capped by the San Diego Fire Marshall and many fans were unable to attend. We encourage our fans to get their badges and line up for the panel early not to be left out.
ROBOTECH EXHIBITS:
TOYNAMI ROBOTECH DISPLAY
Exhibit Hall 3229
Check out the latest Robotech toys and future prototypes here!