Details

Written by SIGHUP
Category: News
Published: 04 July 2015
Hits: 10531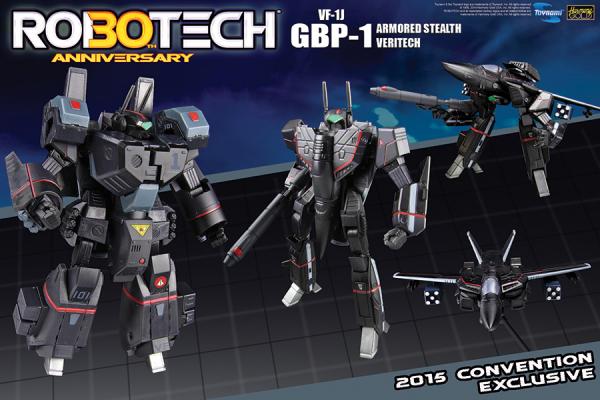 Next week is Comic-Con 2015 International at the San Diego Convention Center and as usual Toynami has a couple Robotech Convention Exclusives. Celebrating 30 years of Robotech the first release is the fully articulated Heavy Armor GBP-1 Stealth Fighter 1:100 Scale figure.
The Armored Veritech GBP-1S system allows a single VF-1 fighter to wield the artillery firepower of an entire squadron. The armor is able to withstand several withering barrages from enemy fire, but prevents the Veritech from transforming into fighter mode, and must be jettisoned if the pilot needs maneuverability. *Heavy Armor accessories can only be used in Battloid mode.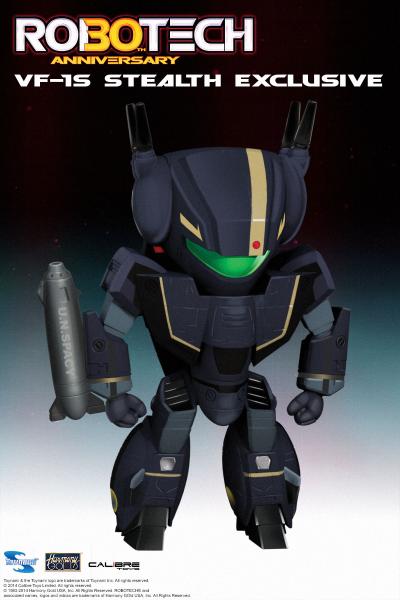 Robotech Chibi Stealth Leader VF-1S in Black
Celebrating the 30th Anniversary of Robotech in 2015! The highly popular Robotech Super Deformed Blind Box collection has an exciting new character! Toynami is proud to present the exclusive VF-1S Stealth Leader Comic-Con Exclusive. These are sure to go fast, so be sure you get yours while they last!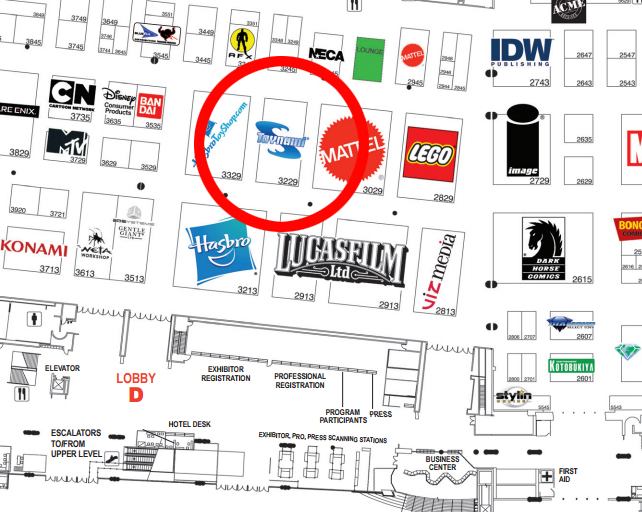 Are you picking these up? Toynami Booth #3229. Also stop by the RobotechX Fan Tables located on Mezzanine MZ-09!
[ See more at: http://www.comic-con.org/cci/2015/exclusives/toynami#sthash.nA4V8Lcw.dpuf ]