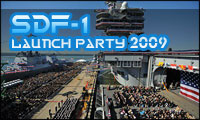 On February 28, 2009 the Southern California fandom is organizing and proud to announce the first SDF-1 Launch Party, celebrating the fictional launch of the SDF-1 of Robotech: The Macross Saga. Hope to see you there!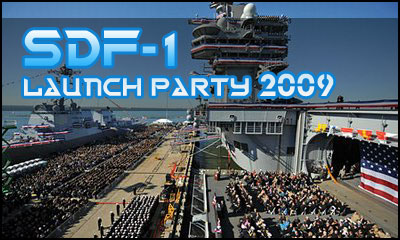 Here is the planned coin thanks to Seifrietti Weisse. It just simply stunning!
Other ideas include badges for attendees much like a convention, this way we can finally put a face to the username.
Join in with your ideas and suggestions on the two threads below, one for RobotechX and one for the Official Forums.
The RobotechX SDF-1 Launch Party Thread
The Official Robotech Website Thread