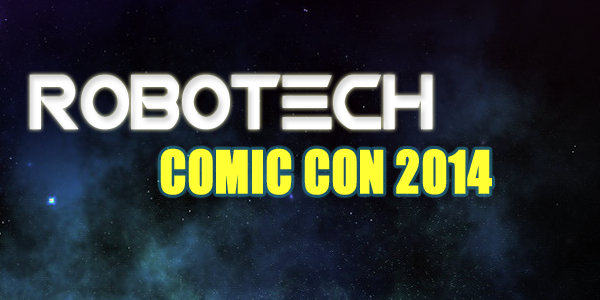 There should be no shortage of sweaty and smelly nerds this year due to the forecast hot and muggy weather at San Diego Comic Con International. The convention brings along the Robotech Convention Tour with Tommy Yune and Steve Yun showcasing a special panel preview of Robotech Academy Thursday July, 24th at 7PM in panel room 6DE. Also join the RobotechX crew's fan table in the mezzanine level MZ08. We'll have a few giveaways and special guests.
ROBOTECH EVENTS:
ROBOTECH INDUSTRY PANEL
Thursday, July 24th at 7:00pm in Room 6DE
Tommy Yune, director of Robotech: The Shadow Chronicles and Steve Yun, screenwriter of Robotech: The Shadow Chronicles showcase all the latest live action and animated Robotech projects in production.
NOTE: Panel attendance in past years have been capped by the San Diego Fire Marshall and many fans were unable to attend. We encourage our fans to get their badges and line up for the panel early not to be left out.
ROBOTECH EXHIBITS:
TOYNAMI ROBOTECH SDCC EXCLUSIVE!
Exhibit Hall Booth 3229
Protecting Earth from alien conquest has never been more adorable! Strap into your Veritech and get ready for the 30th Anniversary of Robotech in 2015! Your favorite mecha get a chibi makeover in the forthcoming Robotech Super Deformed Blind Box collection. Toynami is excited to present the debut figure - the highly revered Skull Leader VF-1S Comic-Con Exclusive in military gray. These are sure to go fast, so be sure you get yours while they last!
• Retail Price: $15
• Limited to 2,000 pieces
• Size: 3" Tall
• Available at: Toynami Booth #3229