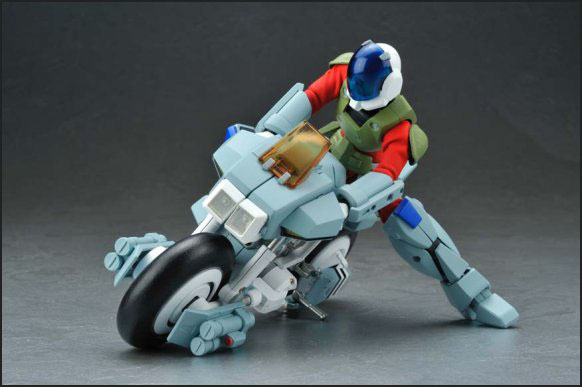 Released by Toynami and retailing at $199.99 - Pre-Order @ The Official RT.COM STORE
Ships December 2008
The quick and dirty lowdown
- 1/10 scale
- 7.5 inch tall Scott Bernard figure
- Fabric undersuit
- 8.5 inches tall with Cyclone armor
- 2 removable heads
- Several removable hands
- Comes with 2 handheld weapons
- Comes with display stand
- New artwork by Tommy Yune
The Masterpiece Cyclone is a must have for long time Robotech fans, especially those of the New Generation chapter. A bit steep for the casual fan with the price point coming in at $199.99, we can expect this to be an extremely high quality collectibe. 
The Scott Bernard figure as mentioned stands at a full 7.5", with removable heads. Two which include with helmet and without a helmet. Is that real fabric on the undersuit and how about articulation? Yes, that us real fabric and it comes with increased articulation. Forking out a couple hundred bucks better get you some real fabric and increased articulation (but compared to what?). Included as well are two sets of hands, one closed as seen in the images and the other open.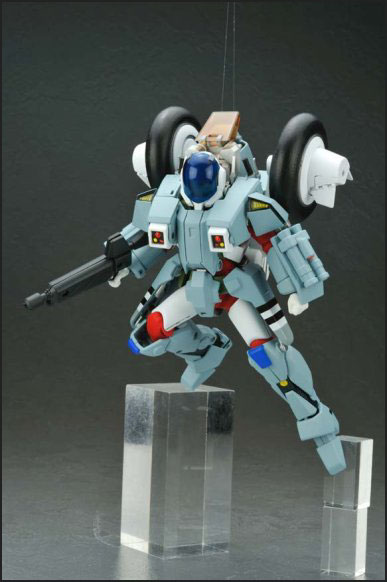 The fully transformable figure stands at a 8.5" tall equipped with the cyclone armor. Also comes with a stand, plasma gun and new artwork by Tommy Yune. 
These are surely to sell out, no word yet on how many units will be produced. But if you really want this collectible you better pre-order it now. Can't wait to see a comparison between this and the old school Gakken Scott Bernard Cyclone.
[ Thanks to Lobizon for the heads up as always | Discuss this article in the forums ]