Website News
Details

Written by

SIGHUP

Category: Website News
Hits: 7234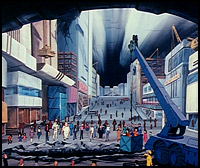 A quick heads up to all the members and users of RobotechX.com, we are going to move the website to a different server. So in the next coming days, the website might act a little funky. But bear with us as domain name propagation to a new nameserver takes up to 72 hours.
The plan is to begin this Sunday August 31, 2008 @ 11:59AM.
You will be able to use everything you currently have, nothing will be taken away.As we expand the website and with the addition of an upcoming gallery. It was in the best interest of performance and reliability. We will do everything in our power to make this as smooth as possible. As always please report any errors you may encounter in the 404 Errors forum. 
See you on the other side.
Discuss this topic in the forums
Details

Written by

SIGHUP

Category: Website News
Hits: 5697
Hello all!
Here we are once again announcing another feature of the website. Every registered member will have the ability to post in the upcoming Fanfic/Roboblog section of the site. What is this you ask? Easy, its basically a blogging component that will have three categories to begin with. Fanfics, Roboblogs and Fan Projects.
Details

Written by

Memo

Category: Website News
Hits: 10899
Welcome ROBOTECH fans to the fan based and fan run ROBOTECHX.COM
This is our new years gift to all ROBOTECH fans.
In the next few weeks you will see the website grow as we contribute more and more content. Bear with us if some of the
links don't work. We hope to have many exciting updates in the weeks to come and make this one of the best
fan-based websites for ROBOTECH!

You may notice the four icons on the top-right hand corner and that is for you to choose your favorite saga as the website's
header. We love all ROBOTECH sagas so in order not to trim them or cram them down we let you choose which one you want.


Forums Are Open
The first stage is easy and they are the forums, they are open and we are waiting for you there.
Much more to come...
And yes, plans for a fan run robotech booth is in the works. . .
We wish you all the best with great things to come in the new year.
HAPPY NEW YEAR!
Details

Written by

SIGHUP

Category: Website News
Hits: 7288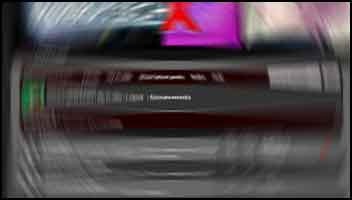 Greetings to all Robotech fans!
Its indeed an exciting time right now for RobotechX as we are finalizing a few more updates/upgrades that you will surely enjoy! The fan based staff decided on using a different forum that will fit the needs of the website a bit better than the current forum we are using. We'll let you know in a couple of days time when you can expect the new forum to go up. We will also let you know if you will have to re-register your account with us.
As you can see, to keep you in suspense. We included "blurry" image of what the forums will look like. it will have all the functionality of the current forum plus some added extras that you will most certainly like.
That's just one of the exciting features that we are planning on having available for you the Robotech fan! Thanks again for visiting this site created by Robotech fans for Robotech fans. Stay tuned for more details. . .