General News
Details

Written by

SIGHUP

Category: News
Hits: 4654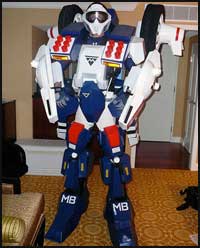 Its HALLOWEEN and we want to wish everyone a safe and happy one!
Appropriately enough Wired.com solicited images for Wired.com Reader's Best Geeky Halloween Costume. One of the submitted images that made the cut is a Robotech Cyclone costume by Chris Lee!
Check out the Cyclone and other costumes at Wired.com's website here.
Details

Written by

SIGHUP

Category: News
Hits: 8588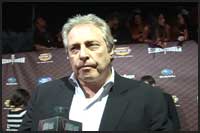 News on the upcoming ROBOTECH Live-Action Movie is like drinking a thick milk shake through a straw the size of a coffee stirrer. But thanks to a Chuck Roven interview by IESB.net at the Scream 2008 Awards, we sip a bit of that tasty shake!
In the interview he answers some of the immediate questions fans have about the movie. Click on the read more link to see the interview and to find out if Tobey McGuire will be playing the lead role!
Details

Written by

SIGHUP

Category: News
Hits: 11895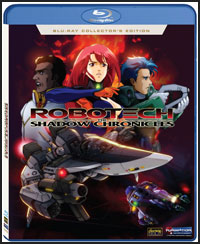 Released today is Robotech: The Shadow Chronicles Collector's Edition on Blu-Ray format.
For those with HDTVs, you can now see the SC the way it was seen when it was screened in high definition. 
Released by funimation you can buy it here.
[ Credit: Thanks to Lobizon ]
Details

Written by

SIGHUP

Category: News
Hits: 4389
Thanks to Zor Master (George Samson) for contributing the Robotech schedule of events for Nan Desu Kan 2008. in conjunction with the 2008 Robotech Convention Tour, he will be presenting a Robotech Collector's booth located on the second floor mezzanine level of tower one in front of the video and panel rooms. 
Details

Written by

SIGHUP

Category: News
Hits: 9103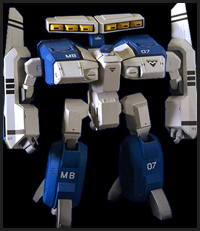 Well look at this. Finally, the Toynami Beta Fighter Vol 1 that fans have been dreaming about is ready for
PRE-ORDER
at the ROBOTECH.COM store website. This is the latest in the Toynami Robotech Masterpiece Collection series, the Beta Fighter.
The unit is designed to link up with the Masterpiece Alpha Fighter. With limited production to only 10,000 pieces, if you are a hardcore fan and must have this, you don't want to miss out and PRE-oRDER today.
Price: $149.99
Shipping: October/November 2008

Subcategories
News about the website. Updates, new features, announcements and more.